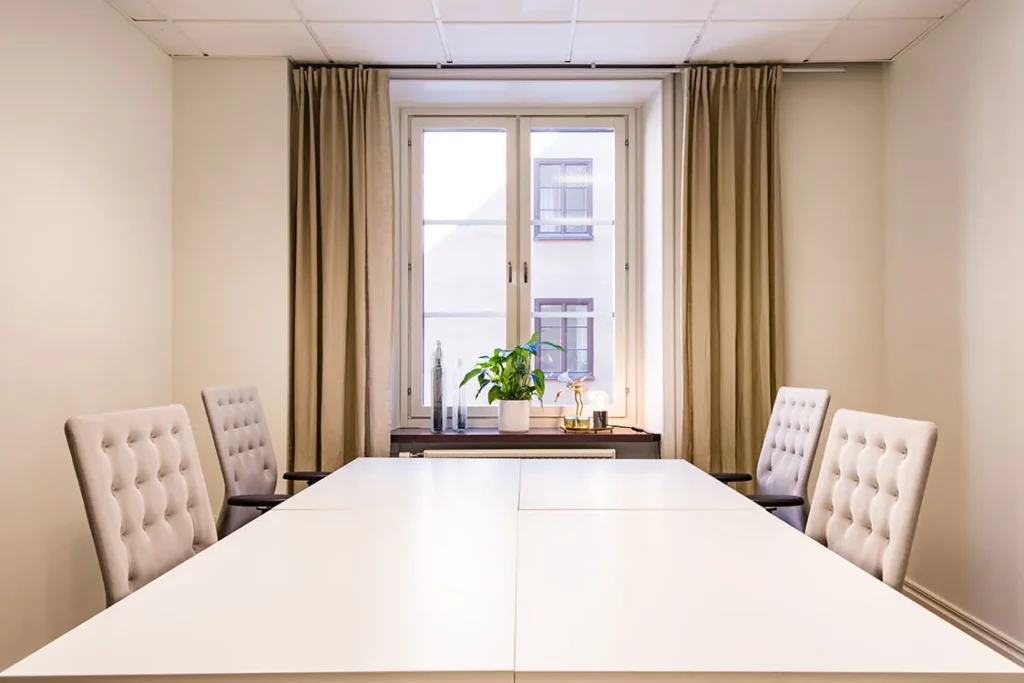 The offices at KG10
The offices are fully furnished and you as tenants have access to the office around the clock, all year round. There is also access to a safe box for locking laptops and valuable documents, a mini fridge in the room and an individual air conditioning system in each room.

Internet (wired and wireless), copy machines, scanning and printing facilities are available in connection with all office rooms. In addition, you will have access to kitchenettes and lounge areas in the facilities.
Meeting rooms
We offer tastefully furnished rooms for large and small meetings. Everything from breakfast lectures and seminars to private, secluded meetings. An hour or a day. Full technical equipment and service from our accommodating staff make your meeting a success.